1.1
~
2.1
|
2.2
|
2.3
|
2.4
|
2.4.5
~
3.1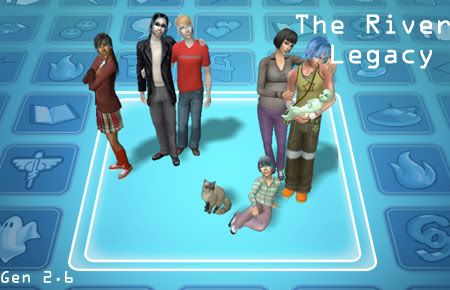 (why is Gan, the least parental of any of them, holding his brother's baby?)
Last time: Charles didn't let his lack of reflection stop him from becoming charismatic, the kiddos grew up (Annan to teen, Boyne to toddler), Hanshui got abducted and... no one really cared, Emily built a servo but the house was full so I had to track down a mod, Annan and Boyne got into private school, and Tam died before I could see. D: The in-laws didn't care.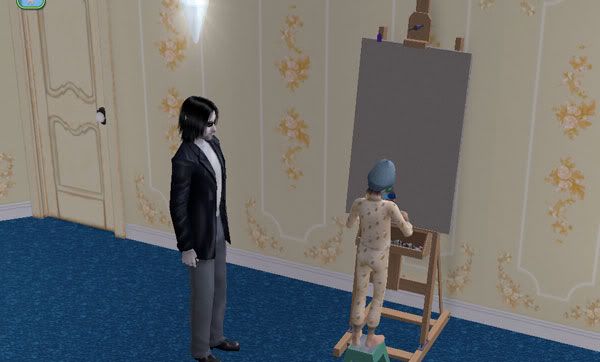 I realized that I still needed to do heir portraits. And soon realized that Boyne did not yet have the skills to do them.
(I spent most of these kids' childhoods making them skill to get scholarships)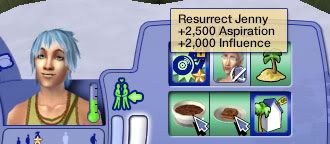 Er, creepy. No.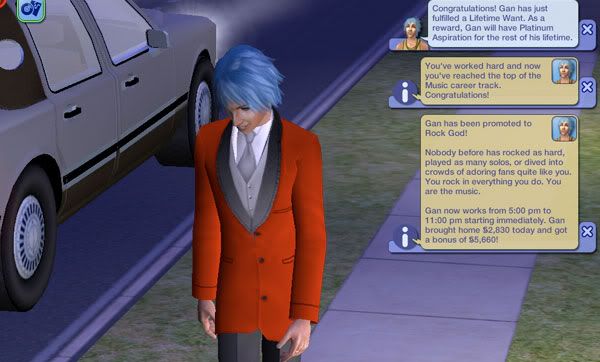 Whoo!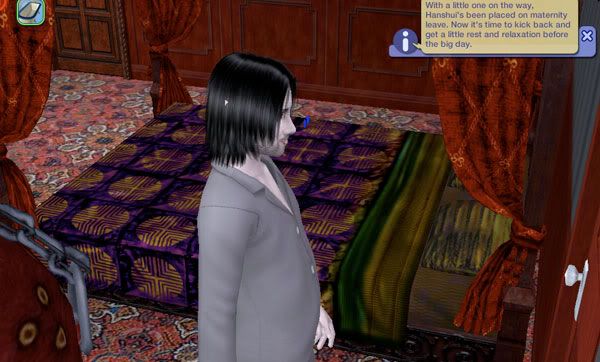 With one of the elders gone, I was able to cheat to get my alien spawn. *laughs evilly*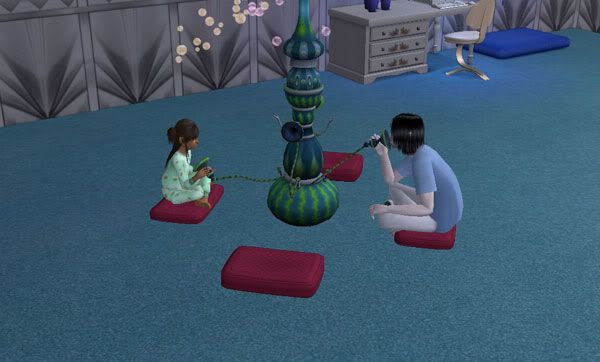 Hanshui: You have to lean
way
in to get the full benefit of the "bubbles"
Annan: I told the teachers about this and they want to talk to you, dad.
Hanshui: Did you tell them that I'm a vampire, and pregnant, so I really can't go in right now?
Annan: Yeah... they said something about a "social worker"
Hanshui: *blows more "bubbles"*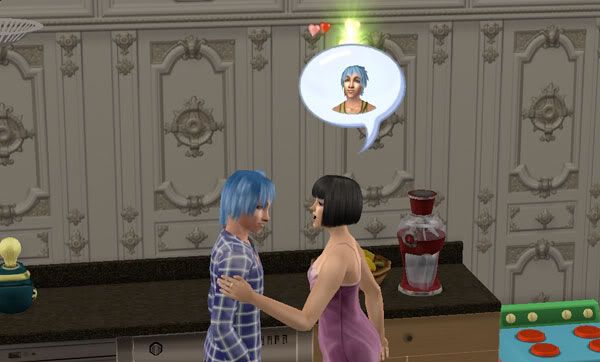 Danielle: Baby, you are fine!
She does this all the friggin time. It's annoying.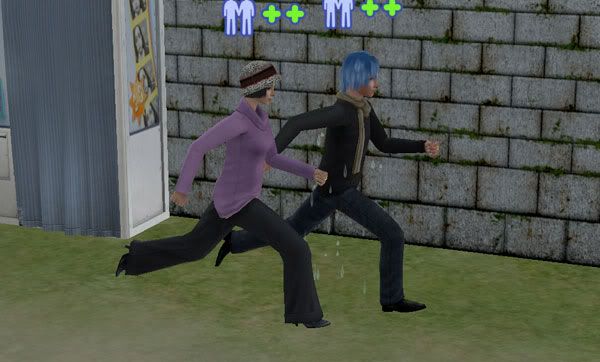 They're having a water balloon fight in winter, and for some reason are both running the same way. I thought it was a silly image.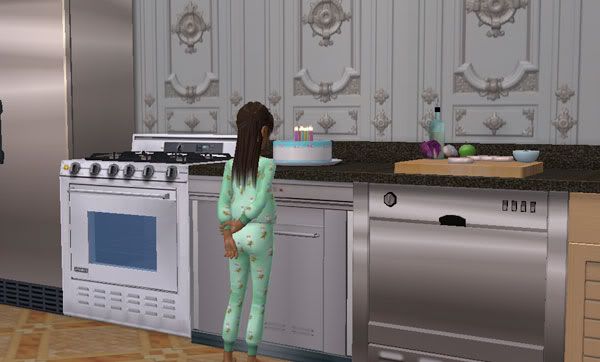 Annan: So, uh, that was childhood. Great...
Just blow out the bloody candles.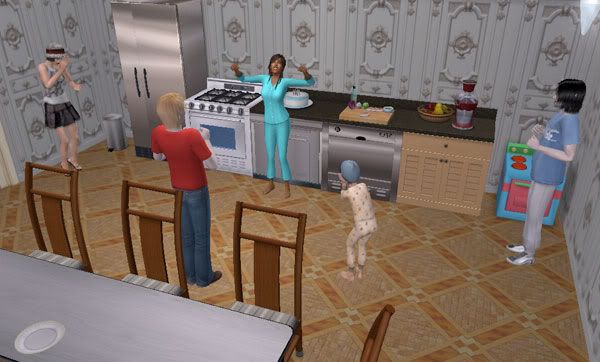 Annan is now a teenager!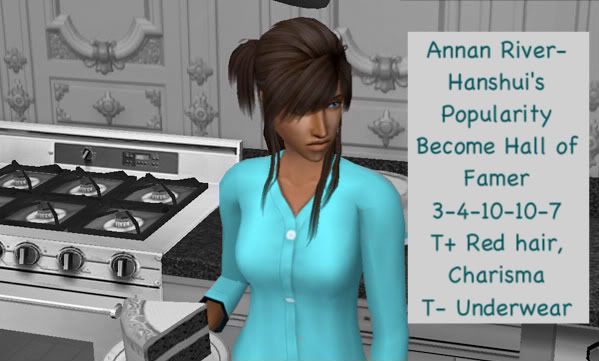 I like her face. :3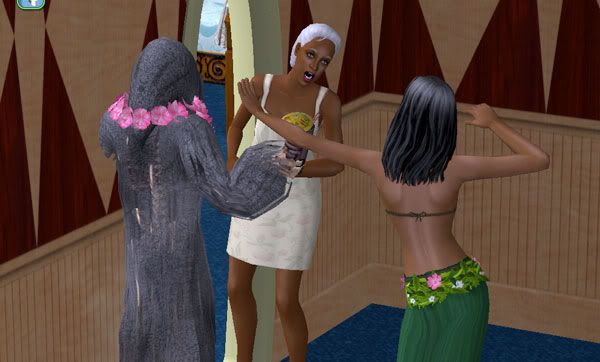 NOOOOO NOT YOU, TOO, EMILY!
You almost had gold in fishing. *sniffs*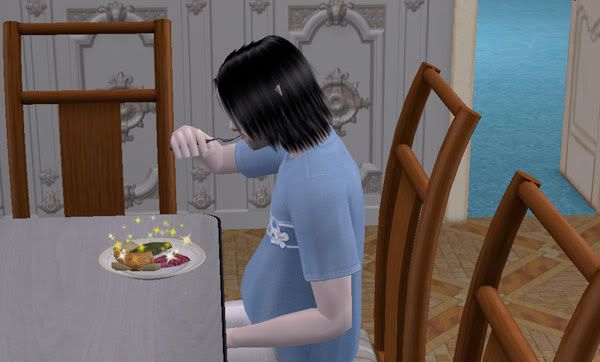 Don't let your mom's death and your new status as orphan get you
too
upset there, Hanshui.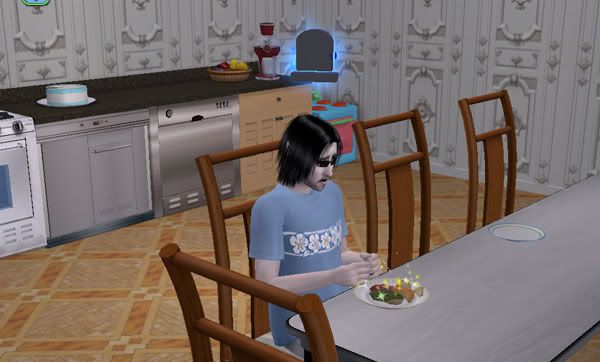 Hanshui: OH GOD THE INSURANCE WILL NOT STOP THE PAIN WHY DID MY MOM LEAVE MY CHILDREN SO MUCH MORE THAN MEEEEEEE?!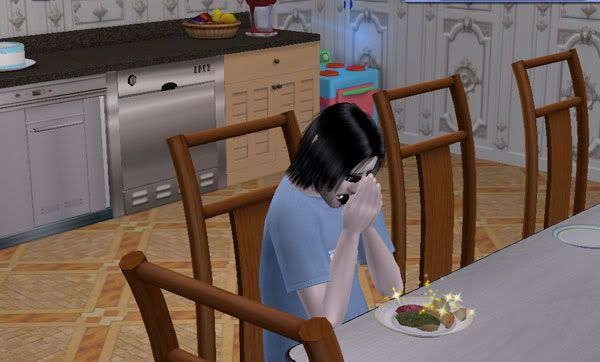 Hanshui: *sobs* I was gonna build a secret lair with my inheritance...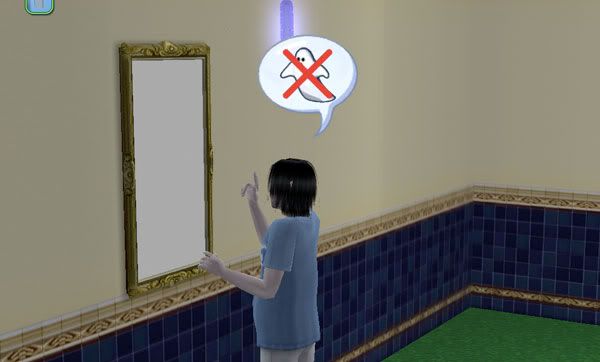 Disappointed by his moms' small inheritance, he starts an immediate anti-ghost policy. Any bets on how well
that
will work?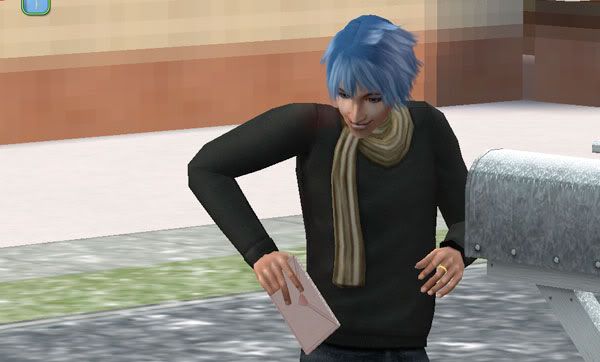 I have no idea who gave the love letter or who it's for but, uh, look! Love letter!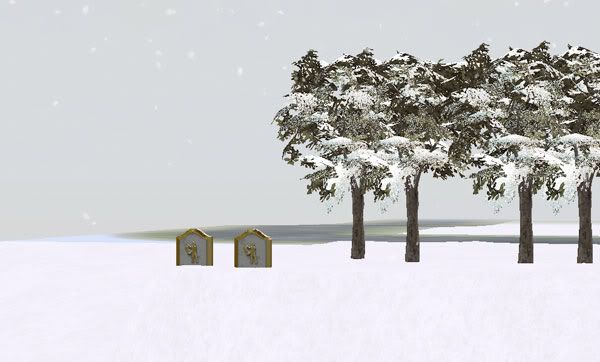 D:
My first gen... gone. *sniffs*
(yes, I know that I'm going to have about
20
@#$#@ knowledge headstones at this rate...)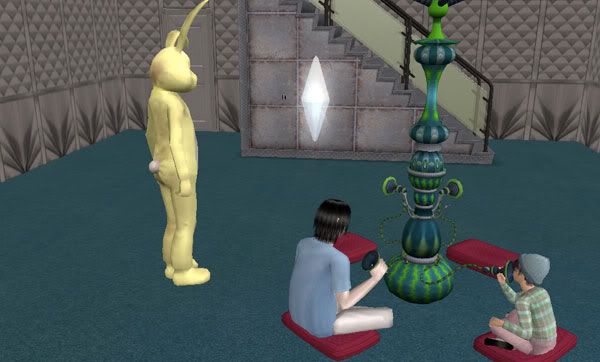 Come on, Hanshui, you still got
some
money off of your mothers' untimely demises!
Hanshui: The bunny loves me more than my mommies did...
Boyne: *thinks* Uncle Hanshui's been hitting the bubbles too hard...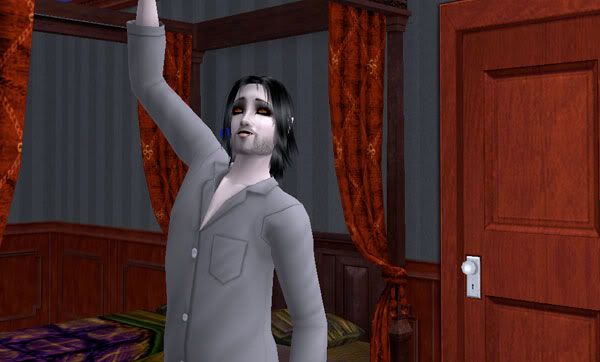 ALIEN BABIEZZZZ!!!!!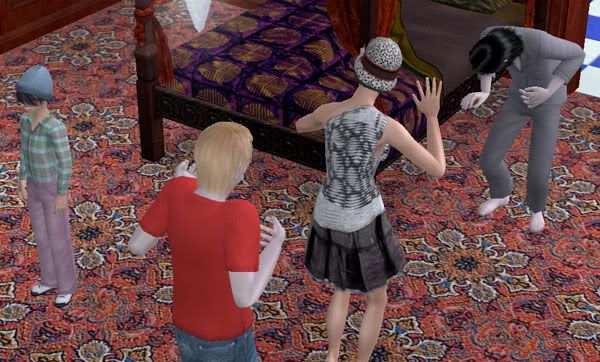 Boyne: *pretends nothing is happening*
Danielle: WHAT THE FREAKING HELL YOU CAN'T G
IVE BIRTH YOU'RE A GUY
Charles: But I gave birth to Annan... How do you not get how this works?!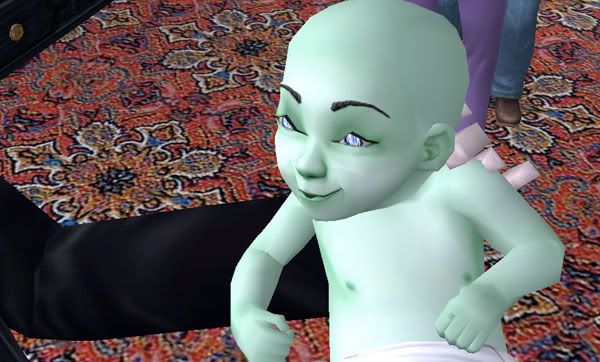 AGH IT'S POSSESSED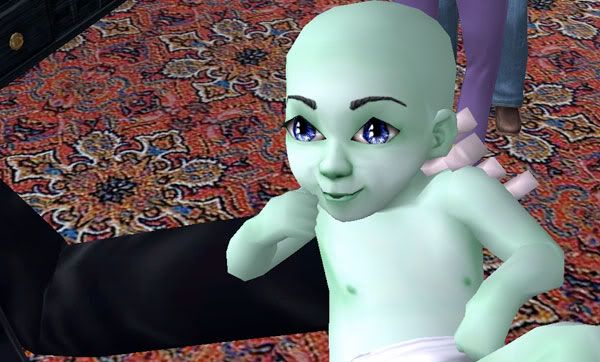 Just kidding. :3 Sho cute.
Coen. First alien baby of the legacy.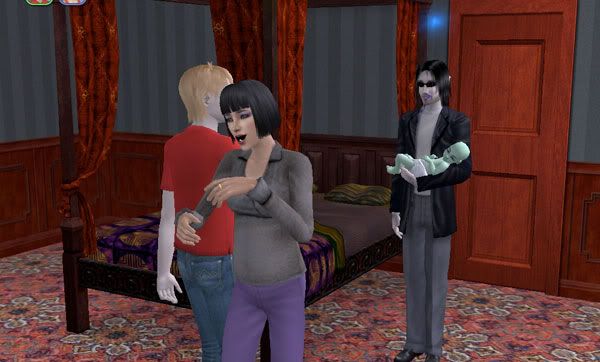 Danielle: Ha, that is the ugliest thing I've ever seen.
Charles: *mutters about his sister-in-law while going to see the baby*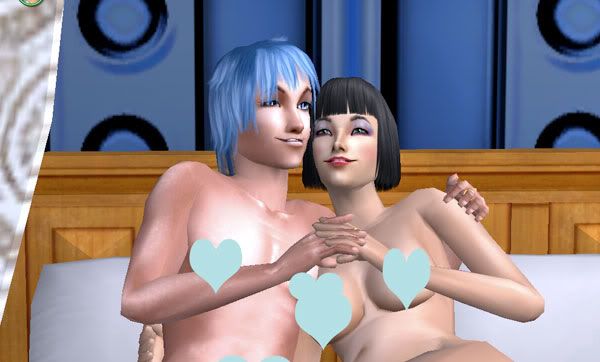 Danielle: Our next child will be so much better than that snot-colored brat.
Gan:
Next
child? *twitches*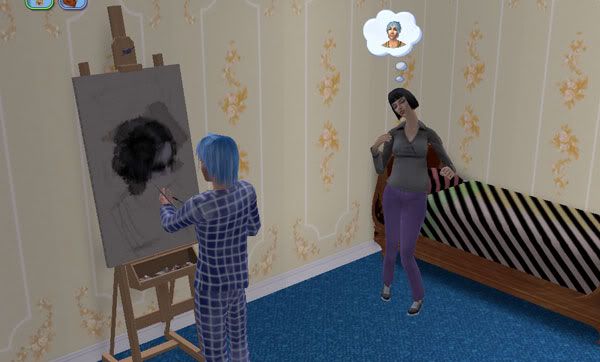 Danielle: Oh, Gan, you're so hot!
Gan: Trying to paint my brother here, hon. Can you swoon somewhere else?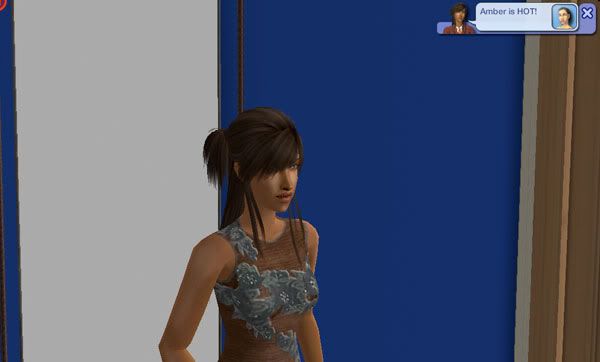 Did anyone think that 2 generations of homosexuality wouldn't be passed on?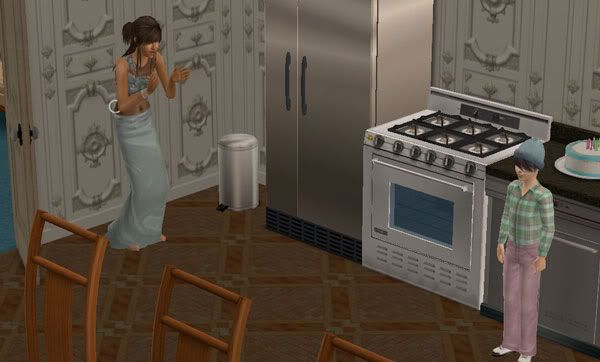 Boyne's birthday!
Annan: YAY HAPPY BIRTHDAY BLOW OUT THE C
ANDLES SO I CAN ANSWER MY PHONE, YOU TWERP!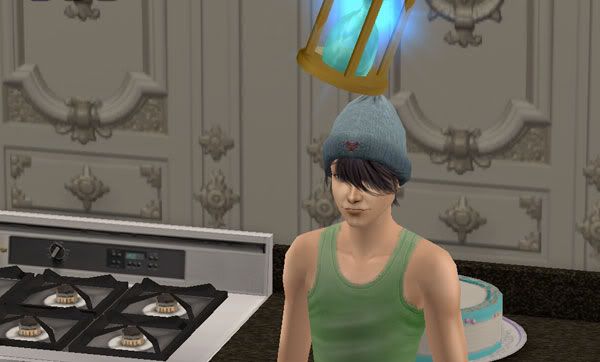 D'aww.
That's a bit creepy, Annan. And also a bit late- you just missed the chance to beg with death over your grandmas.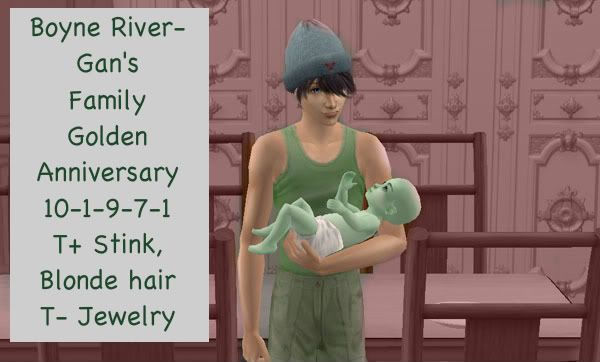 Without further ado, Boyne! Whose first teenage act, as a good family sim, is to take care of his baby cousin. Who he kind of matches, clothes wise. D'awwwwww.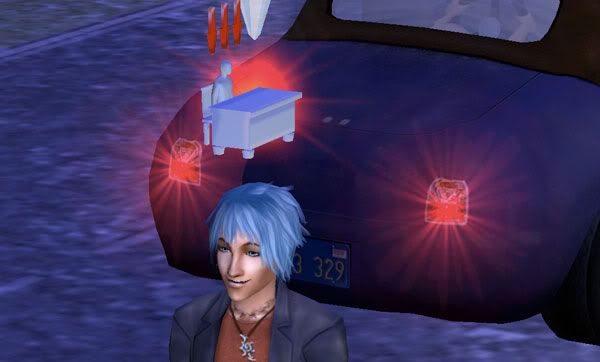 After hitting his LTW and being permaplat, Gan manages to get demoted
Gan: Ahhh, sweet freedom!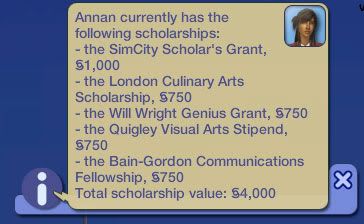 Yay! Of course, this means...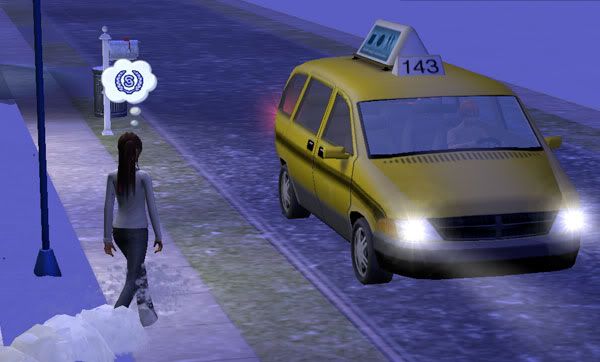 *waves goodbye to Annan*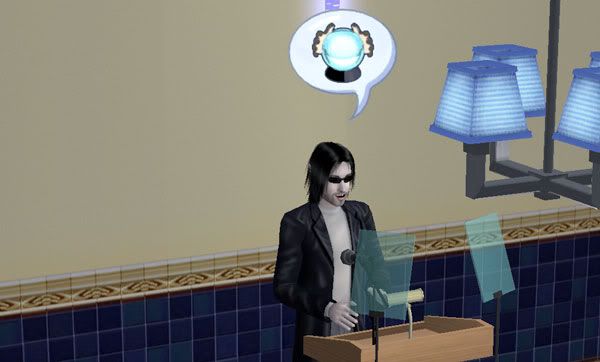 Hanshui copes with his eldest moving by continuing his policies on the supernatural.
Hanshui: Crystal balls are a-okay, so long as you use them to stop ghosts!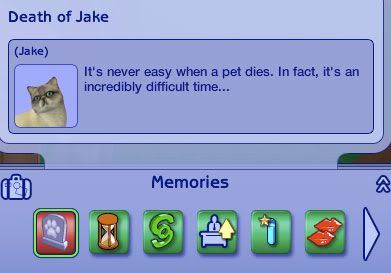 GAH WHEN DID THIS HAPPEN NUUUUUUU!!!!! D: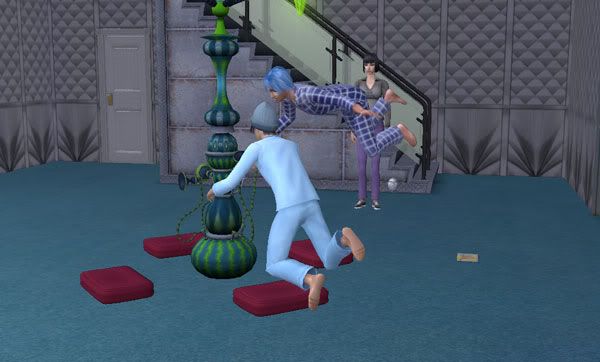 *sniffles* and there's his urn. Not that anyone cares.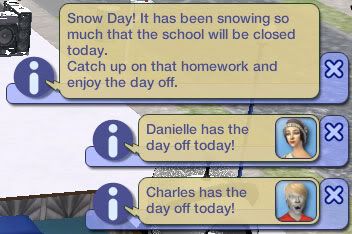 Yay.... Full house.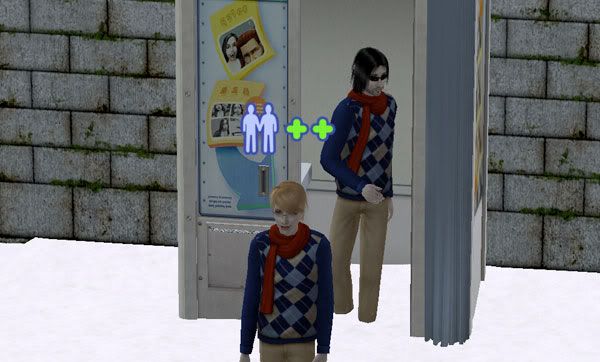 The vampires celebrate by trying to get themselves killed. I mean, have more children.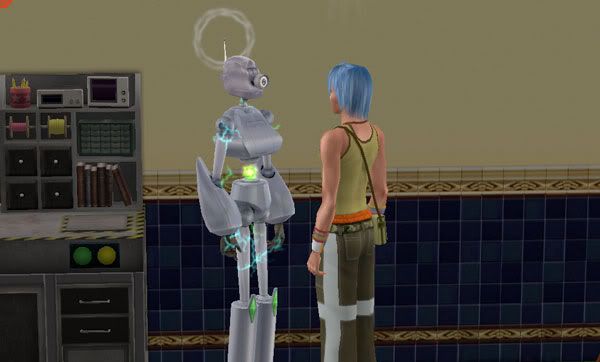 I finally go the mod, soooo.... SERVO!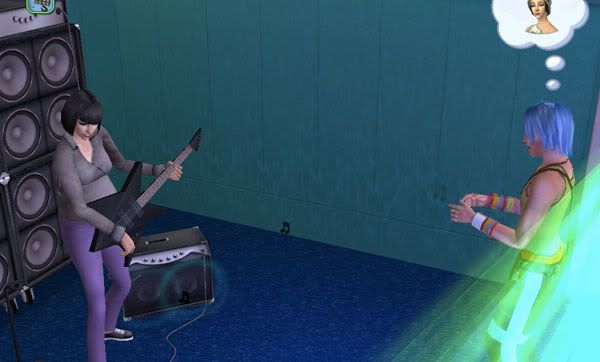 Gan: *thinks: When did my wife get so fat?* Great playing, honey!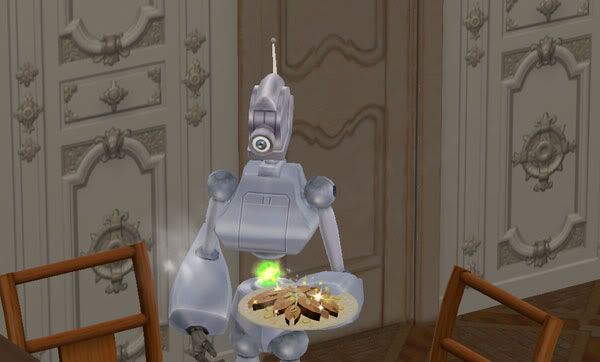 *needs to find the "make a sim-looking servo" mod...*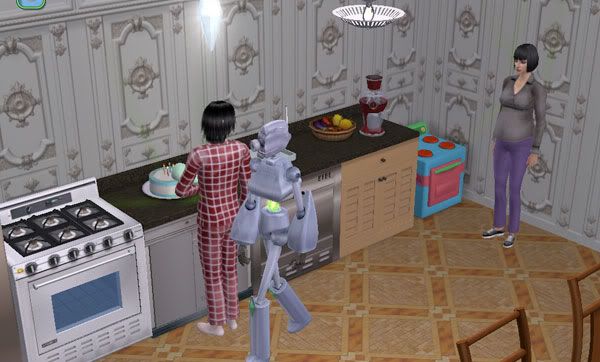 Coen's birthday!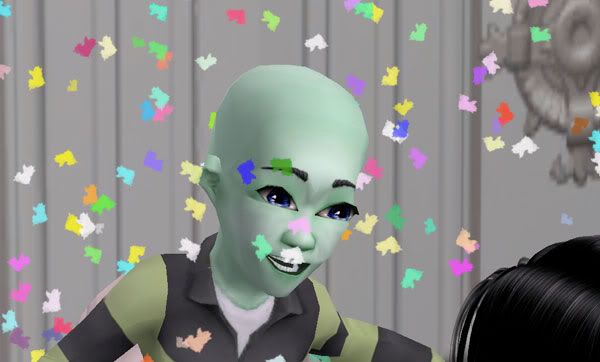 ... yeah, I get the feeling he's not growing into those eyes any time soon.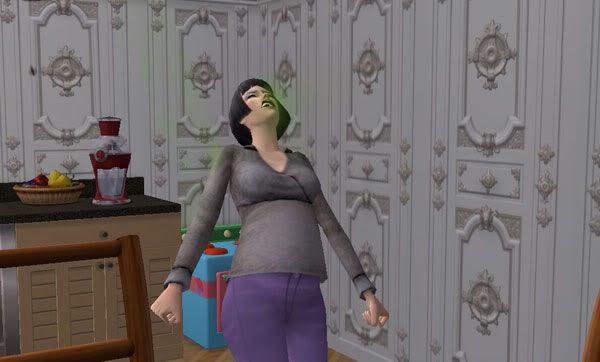 Not one to be shown up, Danielle immeidately starts giving birth.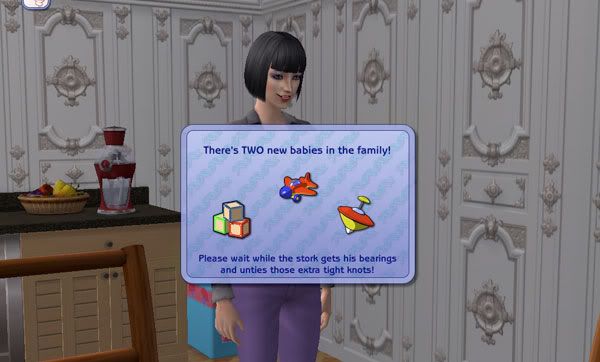 Stop looking so smug! DX
Sadly, my game conked out about now... so...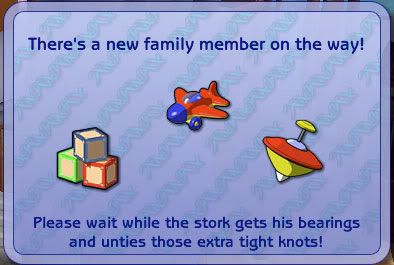 :/ I really didn't do that on purpose.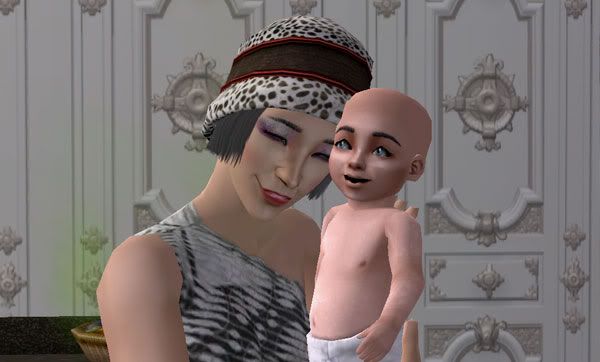 Danielle: My baby is so much better than that alien spawn
Sweetie, get a shower.
Also, this is Daintree. I don't remember if it's a girl or a boy.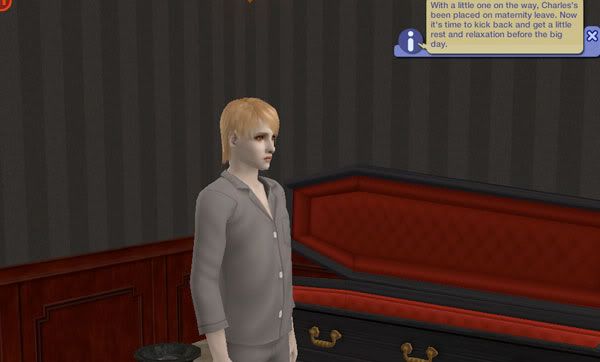 No more alien spawn- but more babies.
THIS IS THE LAST ONE, YOU HEAR ME?!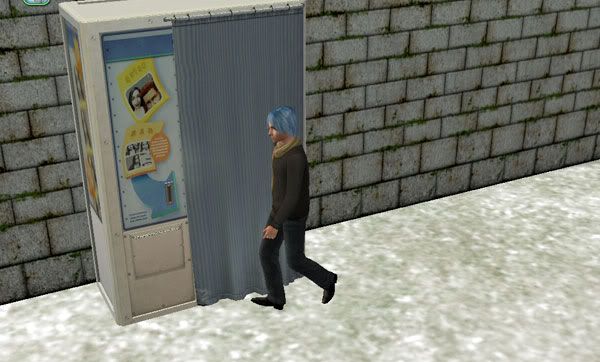 Not if Danielle has her way...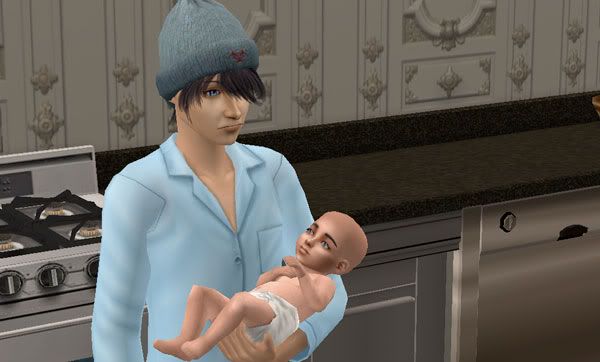 I love what a good cousin/brother Boyne is.
Boyne: Why won't my parents or uncles take care of their own kids? :(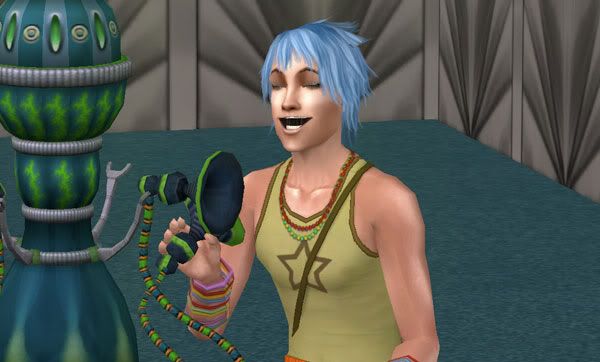 This is how Gan deals with extra babies.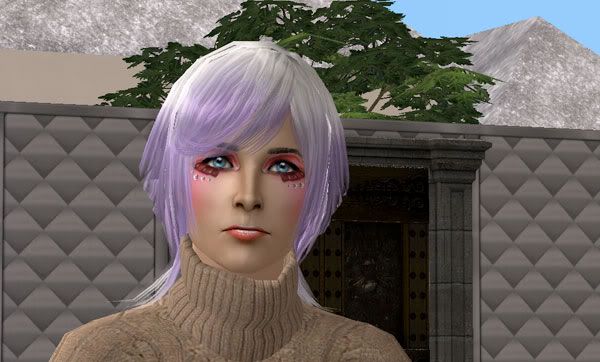 I finally got hte mod figured out! Here's servo! :D
He'll probably change a bit overtime because I have to redo it a lot, but, whatever.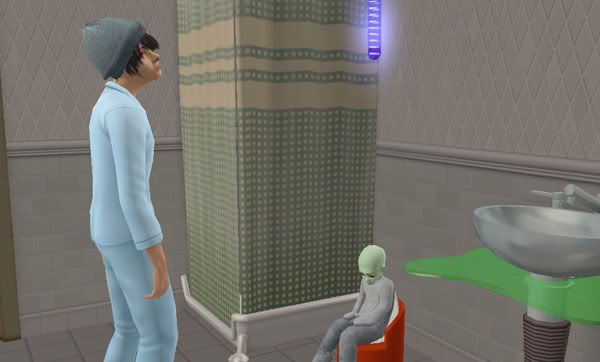 Boyne: gah, why are the adults in this house so incompetent?!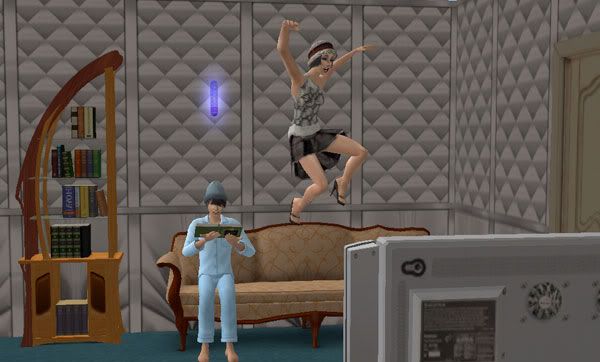 Danielle: I can FLY!
Boyne: *ignores*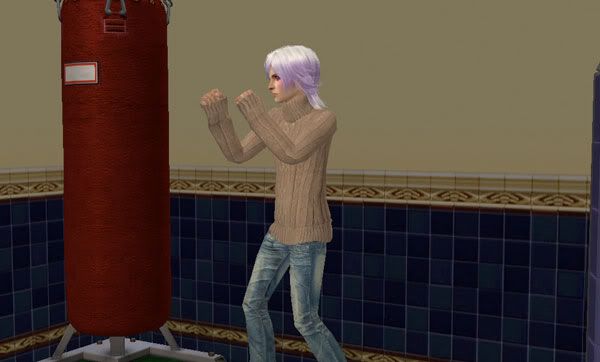 Servo starts improving his stats to better prepare himself to protect hte family from intruders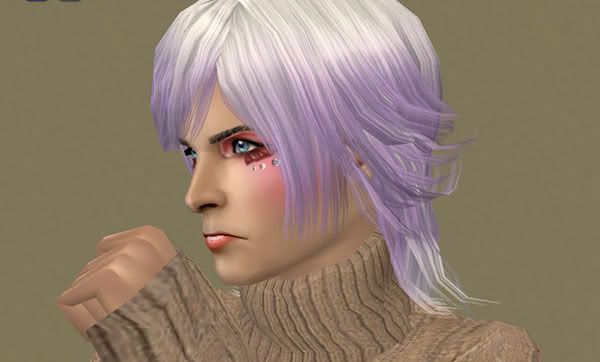 Would you mess with that?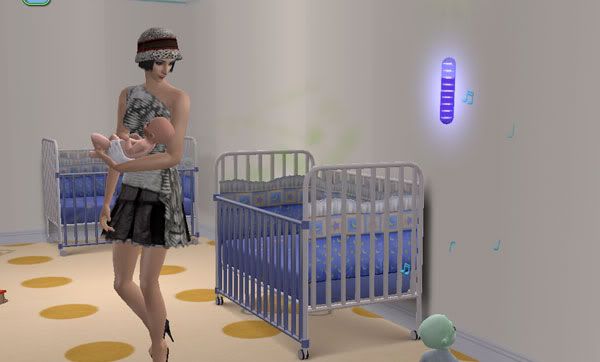 Danielle has not gotten over her hatred of Coen. :(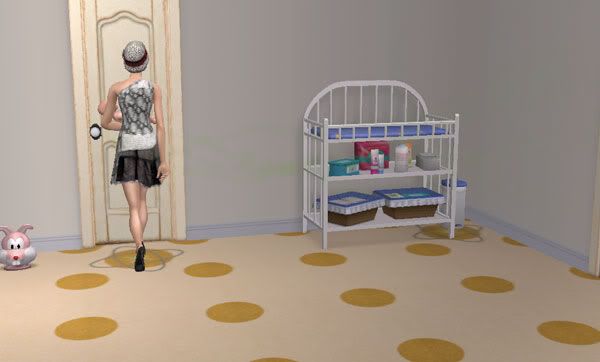 Uh, Danielle, the changing table is right there and the baby needs one.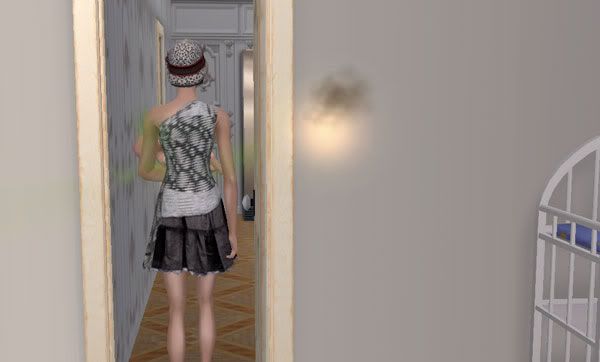 ...wait. AUGH UTTER PARENTING FAIL YOU DO NOT BRING THE BABY
TO
THE FIRE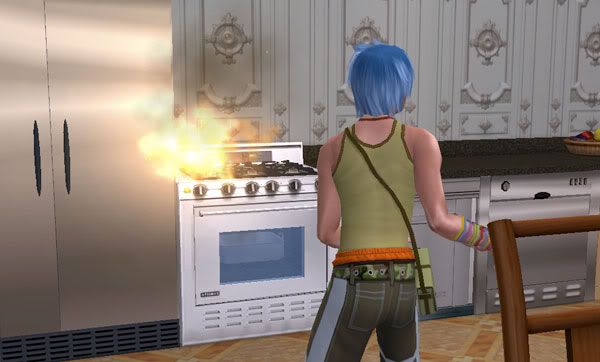 Awesome, Gan. Just awesome.
Gan:
I was just admiring myself in a spoon and OH GOD FLAMES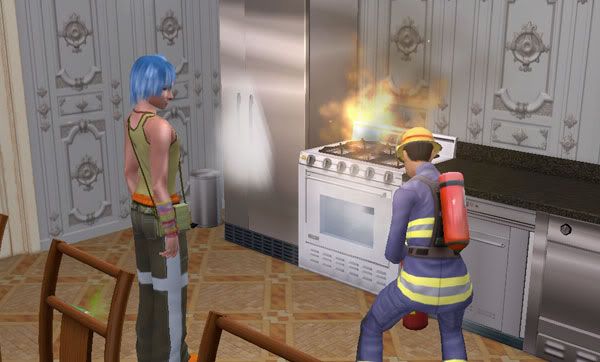 Gan: I could totally have done that.
Then why didn't you?!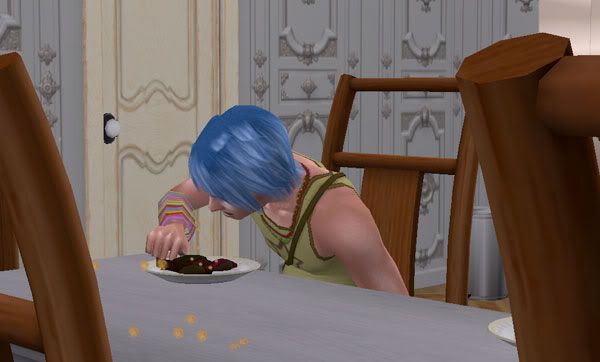 Gan: Meh, it's still good.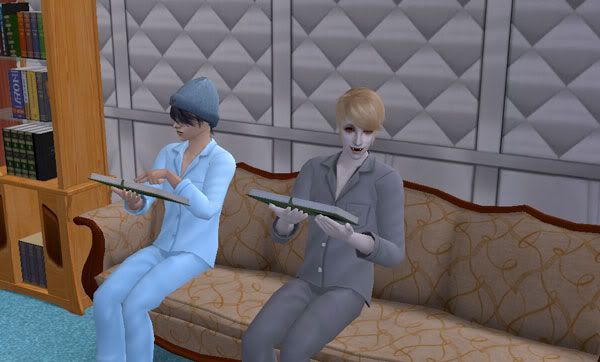 Charles: Isn't advanced calculus
fascinating
, Boyne?
Boyne: Sure, Uncle Charles, sure...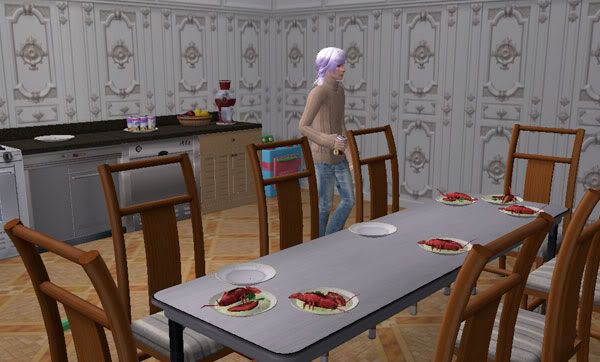 Glee. Servo has maxed cooking so we can has lobster!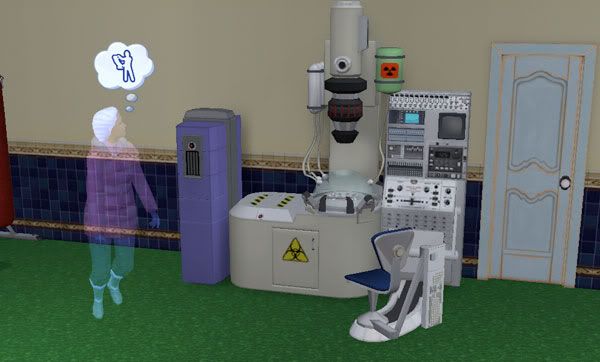 First ghost sighting! (I think) Tam misses her evil scientist days.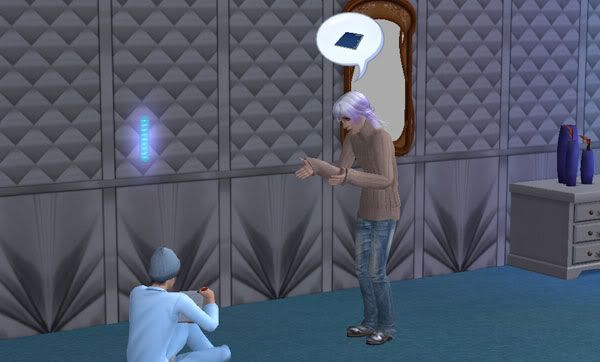 Servo: See, it's really very simple if you just do this...
Boyne: Oh, hey, I got it!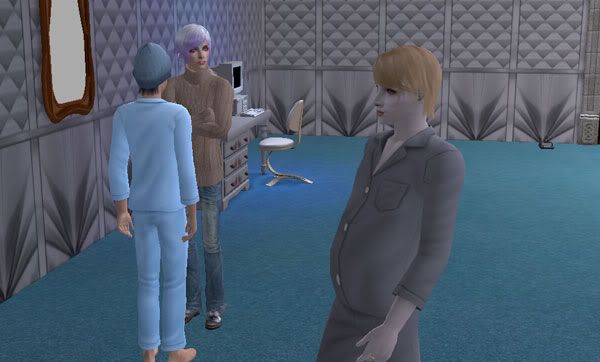 Servo: Hey, Charles, I finished teaching
your
nephew how to do his homework!
Charles: What? Sorry, I'm too busy glowing with the miracle of life inside me-
something you'll never experience
.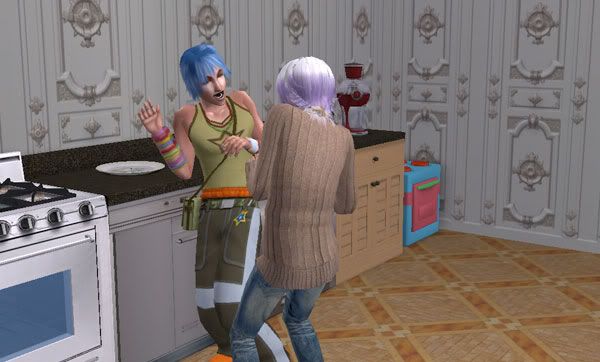 Okay, this is really cute- but, seriously Gan,
no infidelity I will not deal with a woman scorned!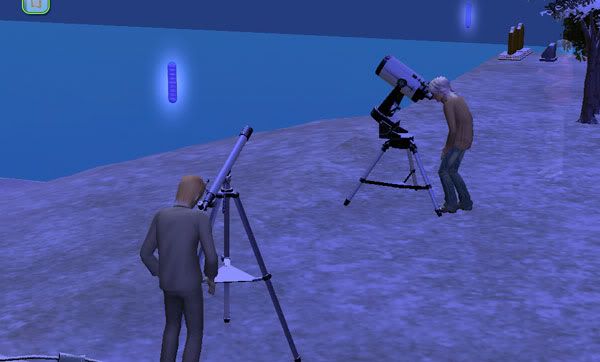 Double stargazing! Maybe They'll bond over their love of telescopes!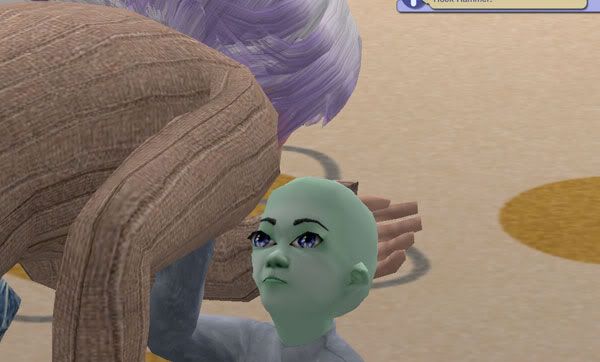 Or their love of children. Wait, that's
Boyne
...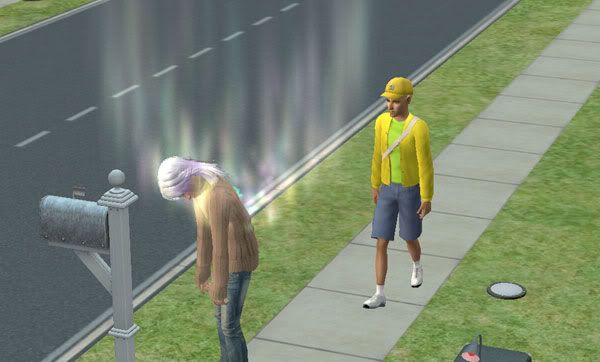 I just really love the charging up animation.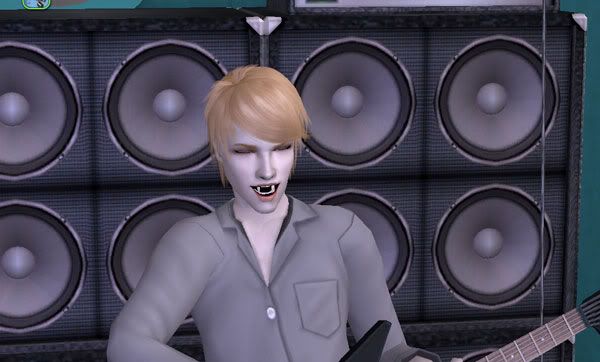 Pregnant vampires rock out, too.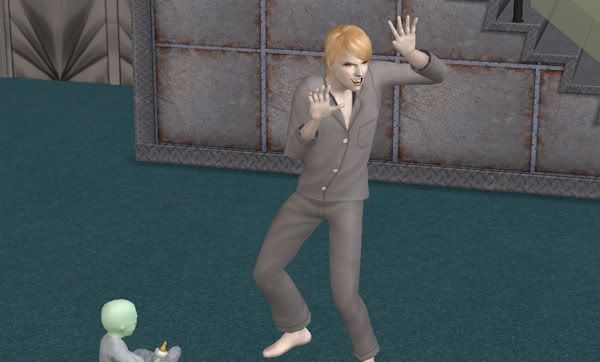 Charles: Remember, son, whenever the sun comes up or you feel like looking awesome- just do this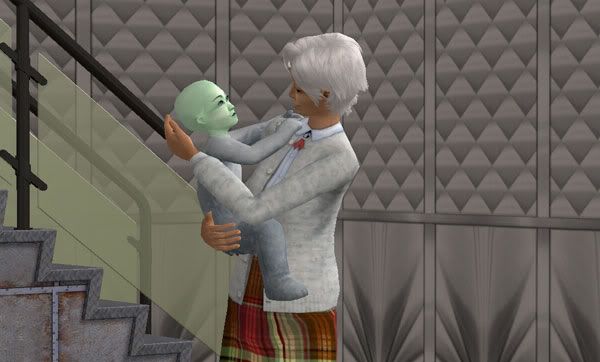 The only adult who's given Coen all that much affection. Sad, isn't it?

No, happy goth! D: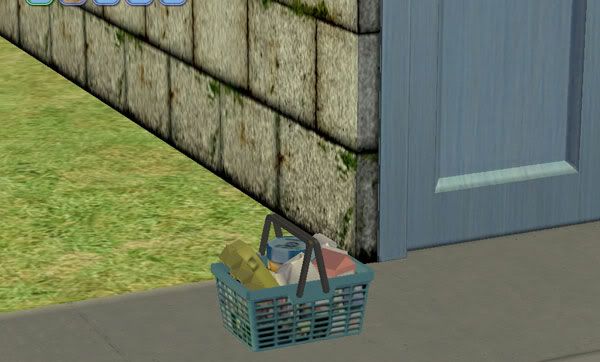 I have no idea how long that's been sitting htere. *facepalm* At least no one died...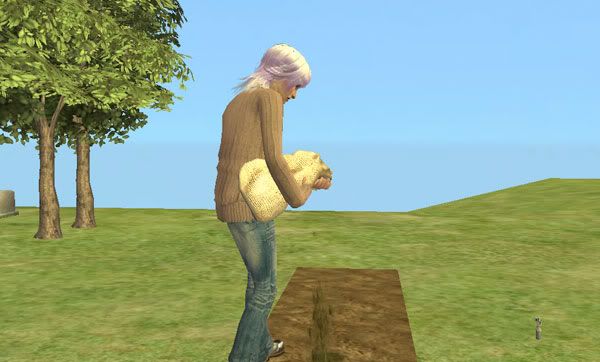 Servo is also working on his badges. Because I want sparkly food, damnit!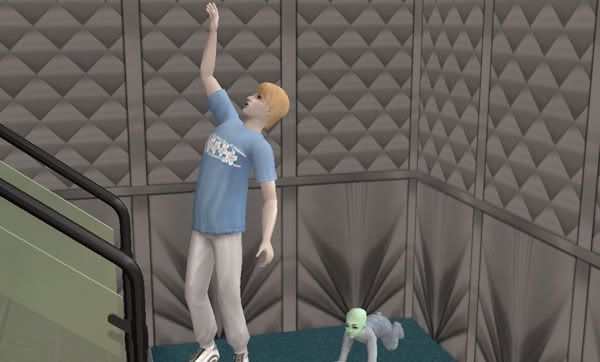 What's this?
Pop!
Coen: *still wants attention*
Danielle: Oh honey, you're so
fine
Gan: *definitely
not
ogling that woman*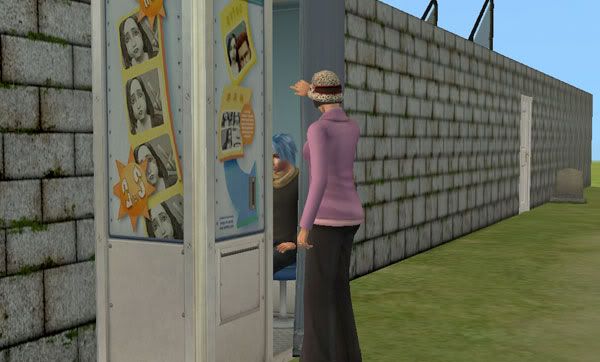 Danielle still refuses to be shown up by her Brothers in law.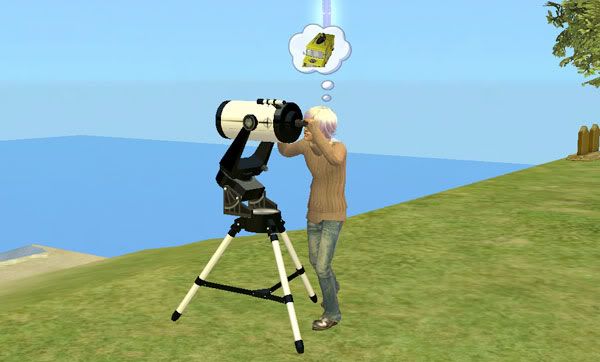 Servo: *gasps* the Hendersons have roaches?! Scandalous!
Eurgh. No.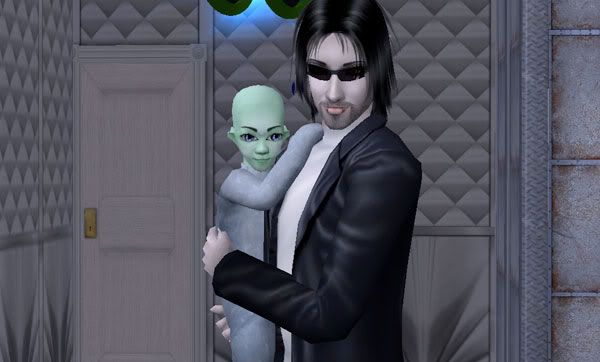 BFFS! Coen finally got his attention. :D
...man, his ears are
freaky
.
Now, time for cute Servo cuddling a kitten spam!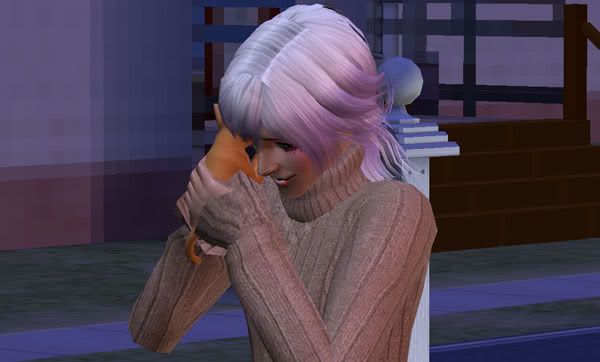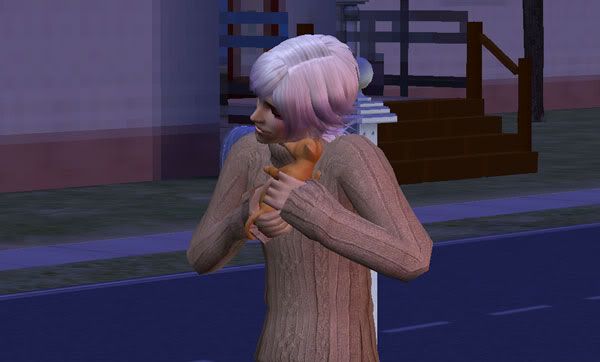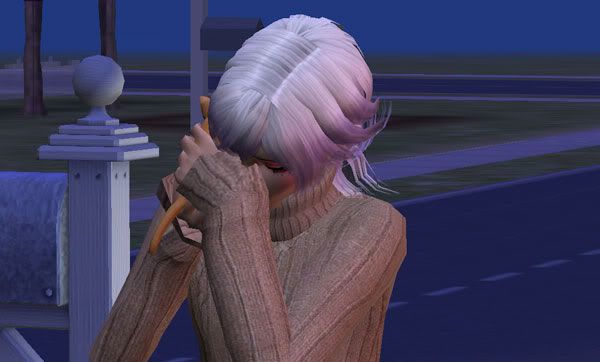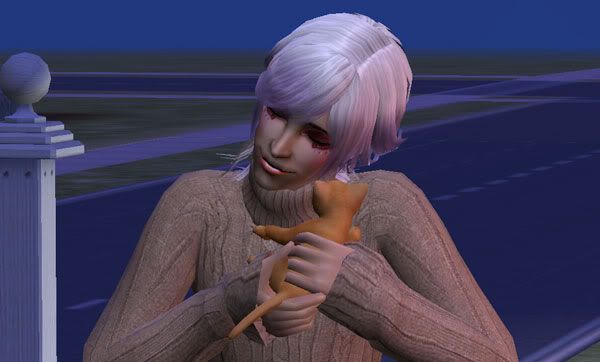 /spam
Because
everyone
wanted a pet.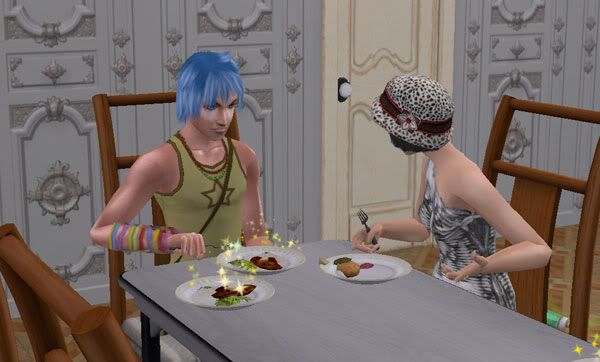 Danielle: But don't you understand? The more babies we have just shows that we have stronger love!
Gan: *ignores*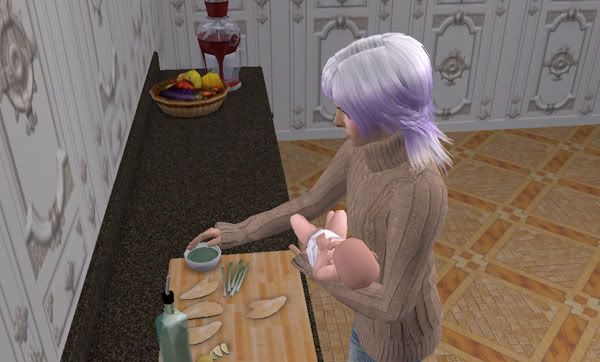 Now
this
is multi-tasking.
Dangerous, dangreous multi-tasking.
Danielle: *continues swooning over Gan*
Gan: *continues ignoring*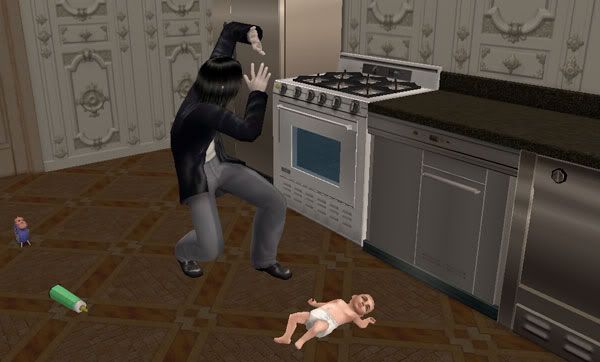 Hanshui: *hisses at the sun*
That's right, Hanshui. Hissing at the sun is more important than taking care of your baby... er... niece/nephew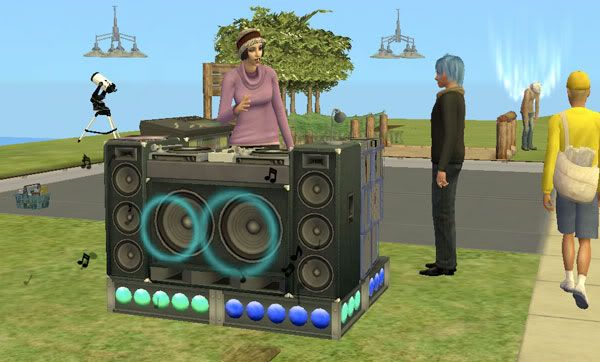 Danielle: Hey, I'm getting pretty good at this!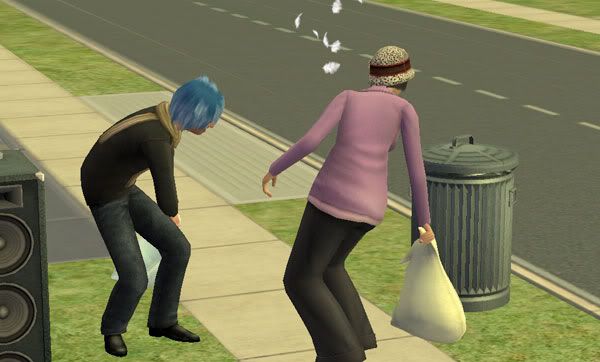 Gan: NO ONE BUT THE KING OF ROCK GETS TO BE DJ!